Chapter 11
The Barker Family story continues. Click here to read Chapter 10.
Barker Indictment and Arrest
On February 24, 1994, Richard Barker was indicted by a federal grand jury in Fort Pierce, Florida for smuggling illegal aliens under 8 U.S.C. § 1324. It was not the most serious charge for someone to face due to federal sentencing guidelines. Upon return of the true bill, U.S. Border Patrol (USBP) immediately requested U.S. Customs Service (USCS) to assist in the location of Barker prior to his expected flight to the Bahamas to escape and evade prosecution. Within an hour, a USCS special agent located Barker at his father's residence on Amelia Street along with Ronald Barker and Angela Sizemore. With the assistance of responding USCS marine enforcement officers, Barker was arrested in his driveway for the fresh federal indictment.
During his transportation to the USBP station and after receiving his constitutional rights, Barker twice uttered, "They are going to make a Judas out of me for this." When the USCS special agent asked what that meant, he declined to answer. USCS did not interview Barker during his transportation. The USBP case agent was to conduct any interview of the prisoner. Barker later requested an attorney and did not wish to answer questions.
Barker was afforded his initial appearance in federal court in Fort Pierce on February 25, 1994 and detained for a subsequent detention hearing. During his bond hearing, the U.S. Attorney's Office advised the court that Barker was well-known in the Haitian community as "Captain Jump Out." The nickname would appear in many future news stories and articles.
During his detention hearing a week later, Barker refused to answer any questions, but did state that he was a fisherman living in the Bahamas. He possessed no real property other than $3,000 that he had given to his wife upon his indictment and arrest. The judge appointed a private attorney for Barker due to potential conflicts with other drug and alien smuggling cases being handled by the federal public defender's office in south Florida. Barker was held without bond as a flight risk and danger to the community. Ronald Barker and Angela Sizemore attended the hearing and accused the government of feeding the reporters a lot of lies about Richard Barker. They said he was a very compassionate person that could not hurt anyone.
Barker was indicted again on March 24, 1994 in federal court on four counts for the violation of misconduct or neglect of ship officers under 18 U.S.C. § 1115, an old and rarely used federal statute. The superseding indictment charged Barker with being the captain and pilot employed on a vessel where he unlawfully – by conduct, negligence, and inattention to duty – cause the deaths of adults Ermanite Joseph and Rene Chauvette and juveniles Kenol Louis and Justin Jean Baptiste. Barker remained detained for trial as a serious flight risk.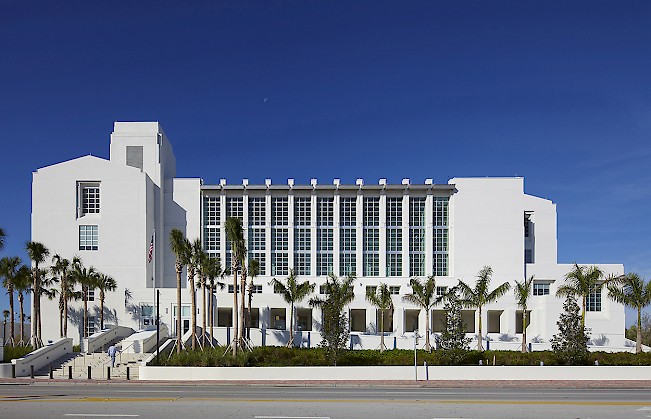 The Murder of Sizemore
Angela Sizemore moved to her mother's residence in Georgia, with her five-year-old daughter, after Richard Barker's arrest and detention for the deadly alien smuggling trip. On the same day of Barker's superseding indictment for the death of the four Haitians, Angela Sizemore was murdered in East Albany, Georgia. She was found dead in the front seat of the Barker Family white Chevrolet Suburban with multiple stab wounds and other disturbing physical injuries on March 24, 1994. Marcus Ray Johnson, a local resident, was charged with her murder, rape, and robbery.
Subsequent investigation revealed that Richard Barker allegedly smuggled approximately 15 pounds of marijuana into the United States from the Bahamas on February 7, 1994 with the 27 Haitian aliens. A confidential informant received information that Barker reportedly delivered the marijuana to an unidentified location after delivering the illegal aliens into the rough ocean surf and prior to clearing customs.
According to a confidential informant, Sizemore reportedly delivered approximately 3 to 4 pounds of the smuggled marijuana to a subject in Georgia prior to her murder. She was reportedly paid $3,000 for the narcotics. The confidential informant indicated that Barker and Sizemore were involved in narcotic and alien smuggling for an extended period of time prior to the arrest of Barker.
Johnson was convicted of malice murder, felony murder, aggravated assault, rape, and aggravated battery in 1998. The trial jury recommended the death sentence as a result of four specific statutory aggravating circumstances. The court sentenced Johnson to death. The conviction was appealed to the Supreme Court of Georgia for numerous alleged errors and points of law. The high court addressed all of the defendant's claims and affirmed the death sentence in 1999. Johnson filed various court cases on the state and federal levels that were unsuccessful. Johnson filed three petitions for writ of certiorari in the U.S. Supreme Court, which were denied in 2000, 2006, and 2011.
In the supplemental application for a stay of execution and/or commutation of his sentence of death, Johnson's attorneys claimed that Sizemore's common law husband Richard Barker owed money to drug dealers in Florida and that she sold marijuana, which could have led to her murder. The application detailed the alleged sale of marijuana by Sizemore on the night of her death. The marijuana was reportedly being sold to obtain funds for her husband's legal fees. It was alleged that Sizemore transported marijuana to Georgia on three occasions before her death. Three witnesses alleged that they observed or assisted in the loading of marijuana in Sizemore's vehicle for transportation from Florida to Georgia.
Johnson came within hours of being put to death in 2011 when a county judge stopped the scheduled execution to allow time to analyze evidence that had just been discovered in a box at police headquarters. The additional testing did not clear Johnson but instead incriminated him even more for the crimes.
The U.S. Supreme Court denied Johnson's final application for a stay of execution. He was executed on November 19, 2015. He was the fourth execution that year after the lethal injection drug issues were resolved by the state. Sizemore's daughter, 26 years old at the time, witnessed the execution of her mother's killer. Johnson did not make any final statement or look at any of the witnesses. He was pronounced dead at 10:11 p.m. after the 27-minute execution.
At the time of the execution, Richard Barker was serving a life sentence in a federal prison in Georgia – a subject to be discussed later.
Other Points of View
After Barker's arrest, a newspaper published the article titled "Captain Jump-Out labeled a complex man," which presented a different perspective of Richard Barker's personality and alien smuggling ventures. His description ranged from being a gentleman to a scammer who never worked a day in his life. He most definitely interacted with an interesting group in the Bahamas.
Barker's landlord in the Bahamas, Austin Roberts, was interviewed by the reporter. Roberts stated that he had known Barker for years, but knew nothing about Haitian smuggling from his apartment complex. However, a maintenance man and one of Roberts' other tenants claimed to have seen Haitians being loaded into boats at the docks many times. Roberts stated that Barker had been traveling back and forth a lot to Florida.
Roberts was no stranger to law enforcement in Florida. A longtime resident of Freeport, Bahamas, he was identified as the source of supply for cocaine in a 1986 case in central Florida. A former Orange County third grade teacher was accused of organizing a ring that utilized couriers that body carried narcotics while returning from the Bahamas on airplanes and cruise ships in 1985 and 1986. The female teacher received a 20-year federal prison sentence. Roberts, who failed to appear for trial while free on $300,000 bail, was convicted on two federal narcotic charges. A federal arrest warrant was issued for Roberts to initiate his extradition from the Bahamas. Roberts' name would continue to appear in other drug-smuggling investigations over the years.
A Haitian woman described to the reporter a previous alien smuggling venture where some of the aliens refused to jump into the ocean during the offloading at Palm Beach. The aliens were returned to Freeport, where Barker retained the $1,000 smuggling fee but subsequently provided some money to them to purchase food.
In another newspaper article, the journey from Haiti through the Bahamas to Florida was detailed through several interviews, including from Barker. From jail, Barker stated that he was only a fisherman making a new life for himself and his family in the Bahamas. He stated that he was fishing his way and being one with the sea. According to the owner of the Rum Runners bar at Port Lucaya, Barker talked a lot about fishing and boats, but never said much about his business.
There was no doubt about his business among Haitians in the Freeport area. One Haitian woman described the night that she and her four children boarded Barker's boat for the trip to Florida along with 30 other Haitians. When in sight of the Florida coast, Barker instructed them to jump and swim. The mother and others begged for Barker to get closer to the beach, but he refused. According to the woman, if Barker's wife had not been on the boat at the time, Barker would have forced them to jump. The Haitians that refused to jump were returned to the Bahamas. After the failed delivery, the mother still thought Barker was a good person.
A Haitian man stated that he paid Barker $2,000 to be smuggled from Freeport to Florida. On the night of the planned smuggling venture, the Haitian man went to the dock behind Barker's apartment to board the boat. When the man saw almost 30 people already on the boat, he chose to not get aboard fearing for his safety. The boat left without him and he reportedly never received a refund from Barker.
Another Haitian woman stated that she paid $1,200 for transportation to Florida. She was told to wait by a bush. She was later told to run because the police were coming. She never received transportation or a refund.
When asked why Haitians continued to deal with Barker, a man said, "He always gives them hope he will take them to the states. If a smuggler organizes one successful trip, 10,000 people will rely on him to take them to the U.S." The reporter showed another four Haitians a photograph of Barker. All of them identified him as someone they could trust to smuggle them to Florida.
There were apparently not many other options than Barker for the last leg of the journey from Haiti to the United States.
In the next chapter, read about the federal trial and sentencing of Richard Barker for the alien smuggling and deaths of the four victims.
Robert C. Hutchinson was a former police chief and deputy special agent in charge with the U.S. Department of Homeland Security (DHS), Homeland Security Investigations in Miami, Florida. He retired in 2016 after more than 28 years as a special agent with DHS and the legacy U.S. Customs Service. He was previously the deputy director of the agency's national emergency preparedness division and assistant director for its national firearms and tactical training division. His numerous writings and presentations often address the critical need for cooperation, coordination, and collaboration between public health, emergency management, and law enforcement, especially in the area of pandemic preparedness. He received his graduate degrees at the University of Delaware in public administration and Naval Postgraduate School in homeland security studies. He is a long-time contributor to Domestic Preparedness and serves on the Advisory Board.